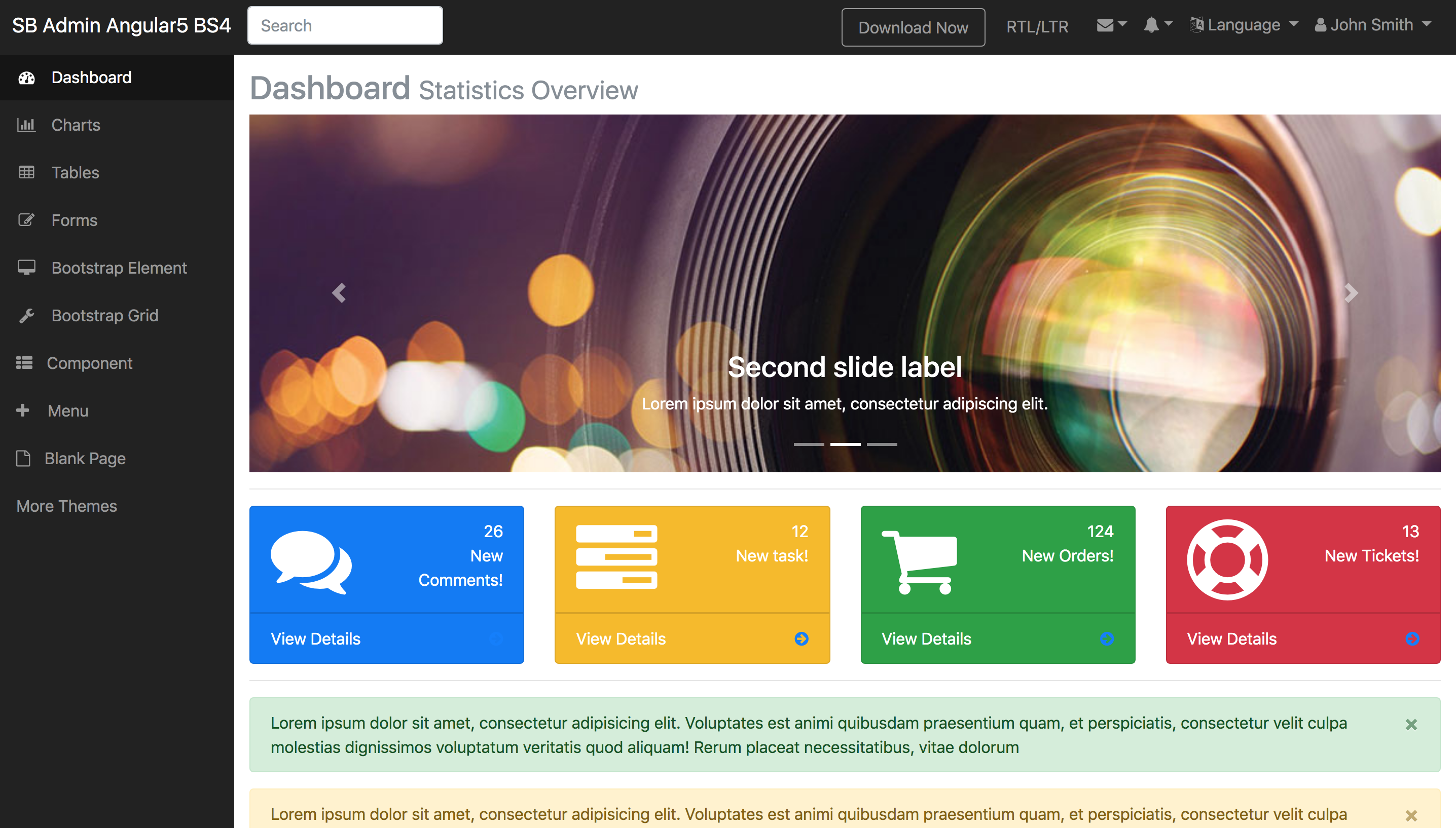 Simple Dashboard Admin App built using Angular 8 and Bootstrap 4
This project is a port of the famous Free Admin Bootstrap Theme SB Admin v8.0 to Angular8 Theme.
Powered by StartAngular & StrapUI.
---
Want more Angular themes & templates?
Subscribe to get updated when new Angular related products arrive!