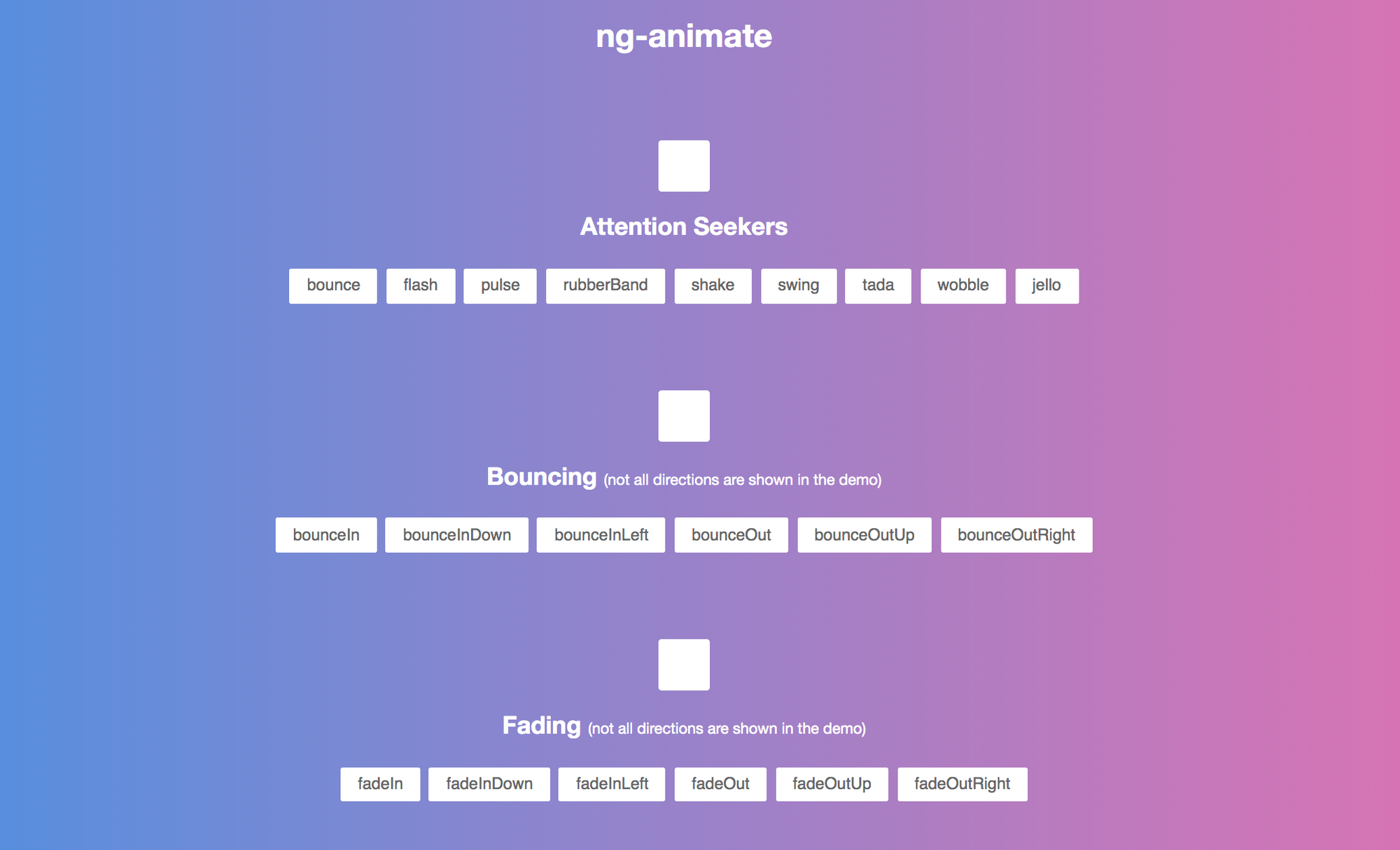 NG-Animate is a collection of cool, reusable, and flexible animations for Angular. It implements all the animations in animate.css, but with the power and flexibility of Angular animations instead of CSS.
Note: the library requires Angular 4.2+, which introduced different new animation APIs needed by NG-Animate.
---
Want more Angular themes & templates?
Subscribe to get updated when new Angular related products arrive!