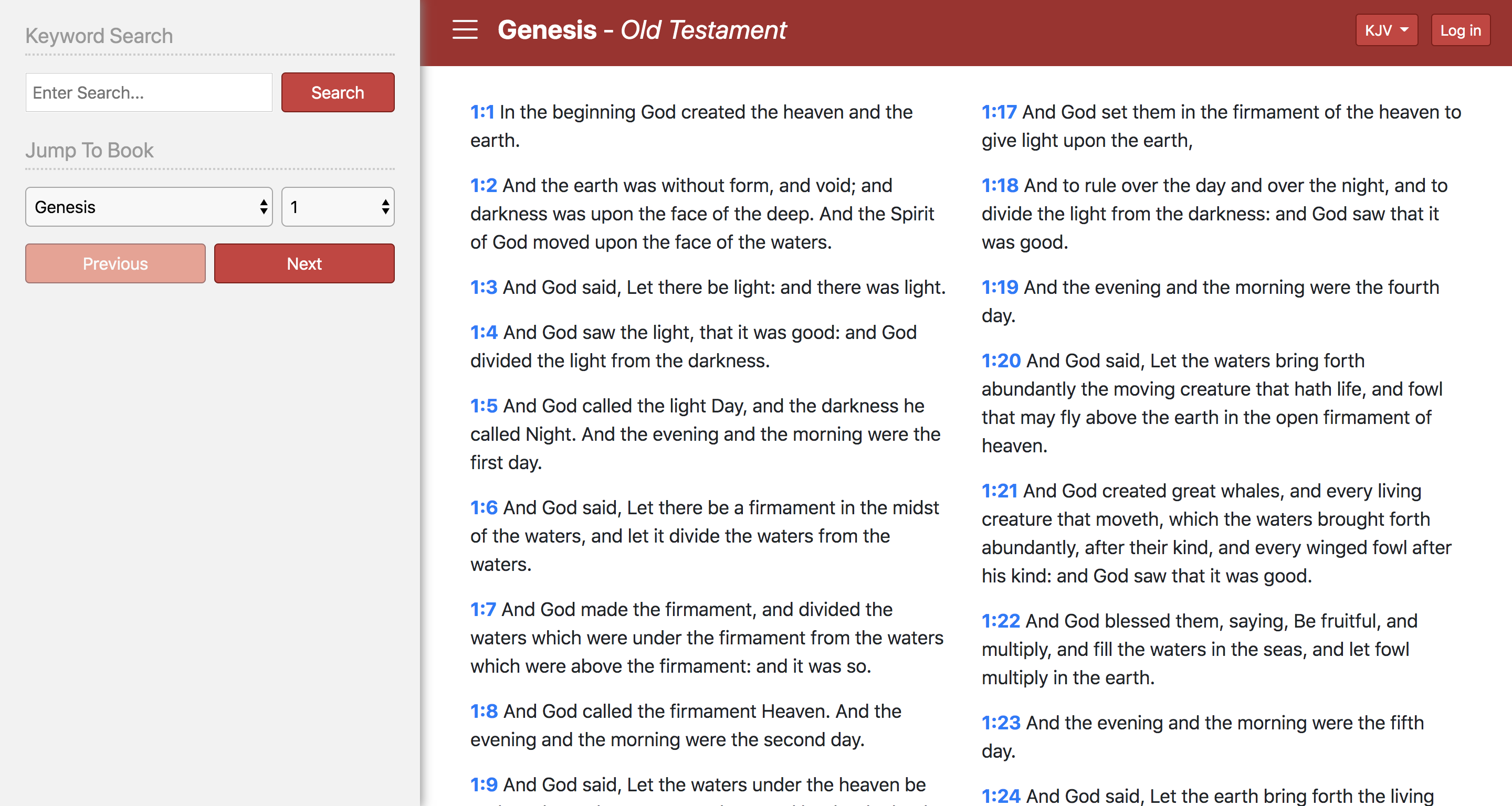 Bible AngularJS UI is an open source project that displays multiple translations of The Holy Bible and verse cross references. This program is distributed in the hope that it will be useful, but WITHOUT ANY WARRANTY.
---
Want more Angular themes & templates?
Subscribe to get updated when new Angular related products arrive!